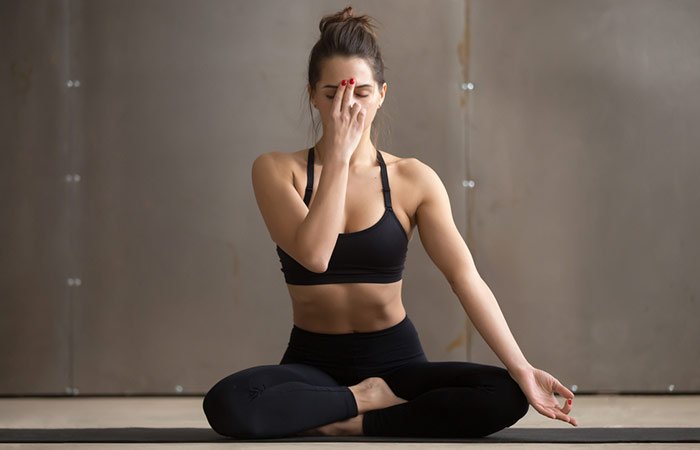 This simple breathing technique helps calm your mind and body by releasing the accumulated stress. It also helps purify the nadis (subtle energy channels), thus enabling smooth flow of prana. By de-stressing the mind and body, this pranayama lets you relax, making the body more fertile and approach the process of conception with a fresh perspective. 
Benefits of Alternate Nostril Breathing (Nadi Shodhan Pranayama)
Excellent breathing technique to

 

calm and center the mind.
Our mind has a tendency to keep regretting or glorifying the past and getting anxious about the future. Nadi Shodhan pranayama helps to bring the mind back to the present moment.
Works therapeutically

 

for most circulatory and respiratory problems.
Releases accumulated stress

 

in the mind and body effectively and helps relax.
Helps

 

harmonize the left and right hemispheres of the brain, which correlate to the logical and emotional sides of our personality.
Helps purify and balance the nadis, the subtle energy channels, thereby ensuringsmooth flow of prana

 

(life force) through the body.
Maintains body temperature.